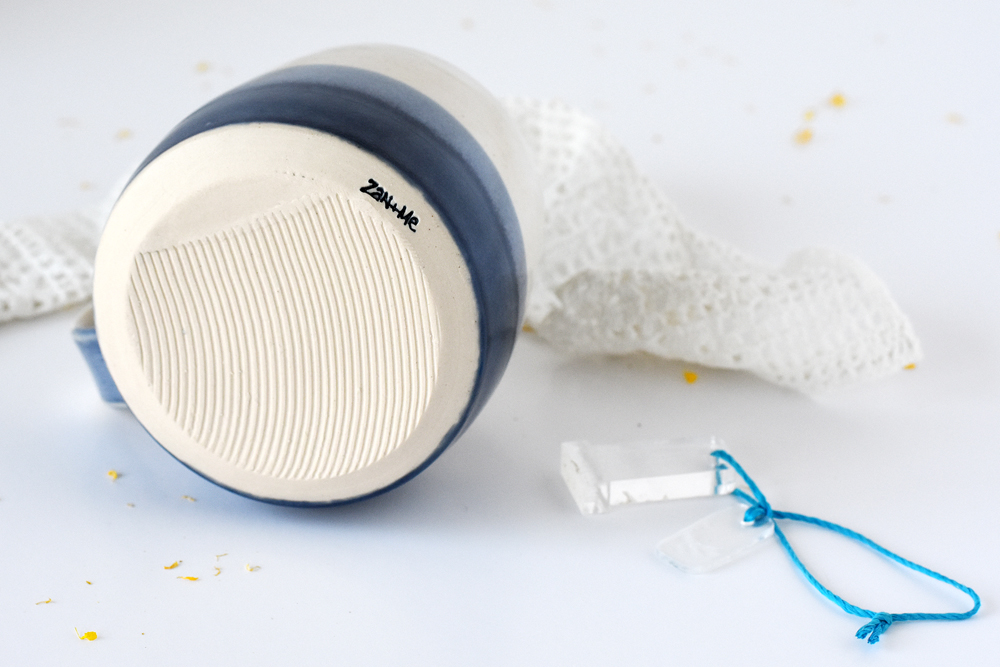 MECKI

I make modern ceramics that are good on the eye and designed for everyday use. I use glazes that reflect my love of nature - I grew up surrounded by mountains and meadows and now live by the sea. I love the unique form and feel of handmade ceramics, the peculiarities and details that set them apart from mass-produced ware.
ZANNA
I'm an illustrator using hand-drawn techniques before producing my work digitally. My style is characterised by a delicacy of touch, subtle use of colour with a balance of composition and depth of texture. Like Mecki, I am drawn to capture the natural world in my work.

For more about me visit zannaallen.co.uk

ZAN+ME
With a little kiln magic as the secret ingredient and our respective strengths freely added to the mix, we produce small series of illustrated ceramics - many with flora and fauna as their themes. We love pottery to be touched and enjoyed, pots that offer a safe little space in our busy lives - from the first pick-me-up in the morning to the last drink before sleep.

If our work adds a little joy to your day, we feel we've achieved something worthwhile.